About
...stuff you might want to know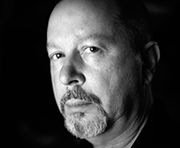 NetWebDev is owned and operated by Les Lusk. He has been developing Web properties for the past 23 years. Les began his Web development career as a contract employee at Seminole State College, developing websites for the Career Programs Division as well as spearheading the development of the first online courses at the college.
He currently is the Associate Director of Web Development at Seminole State College and oversees the Web properties and custom Web applications at the college. Les' background includes professional experience in graphic design, music, and networking. He was a technical consultant for a book on HTML from Pearson Educational Publishing as well as an XHTML textbook from Addison/Wesley.
Les has 18 years of experience teaching college-level courses, both online and in the classroom, in Web Programming I & II and Data-driven Web Sites. When he's not surfing the Internet, developing Web sites and applications, or taking photos, Les enjoys electronic music, basketball, Legos, working on his photography Web site (CaptureVate.com), and hanging out with his wife and two sons.
Accomplishments
...stuff I've done
Academics
B.S. Information Technology,
Western Governors University
A.S. Internet Technology,
Seminole State College
CIW Web Certifications
Web Foundations Associate
Web Design Specialist
JavaScript Specialist
Database Design Specialist
CompTIA Certifications
A+
Project+
Security+
Network+
Portfolio
...stuff I've built
My latest project
Additional Projects
Our Dream Wedding Expo, Hot Open Tickets Helpdesk System, Seminole State College, Circle Christian School, Florida High Tech Corridor Council, Seminole Incubation Center, Florida Faculty Institute, iTEC Florida, Calvary Assembly of God, Beckman and Associates, MyAlibi.us, Glen Eagle HOA, Seminole State Small Business Development Center, Aquatic EcoSystems, Clark Sports Group, Legacy Principles, Wall Aviation
Contact
If you need to chat with me